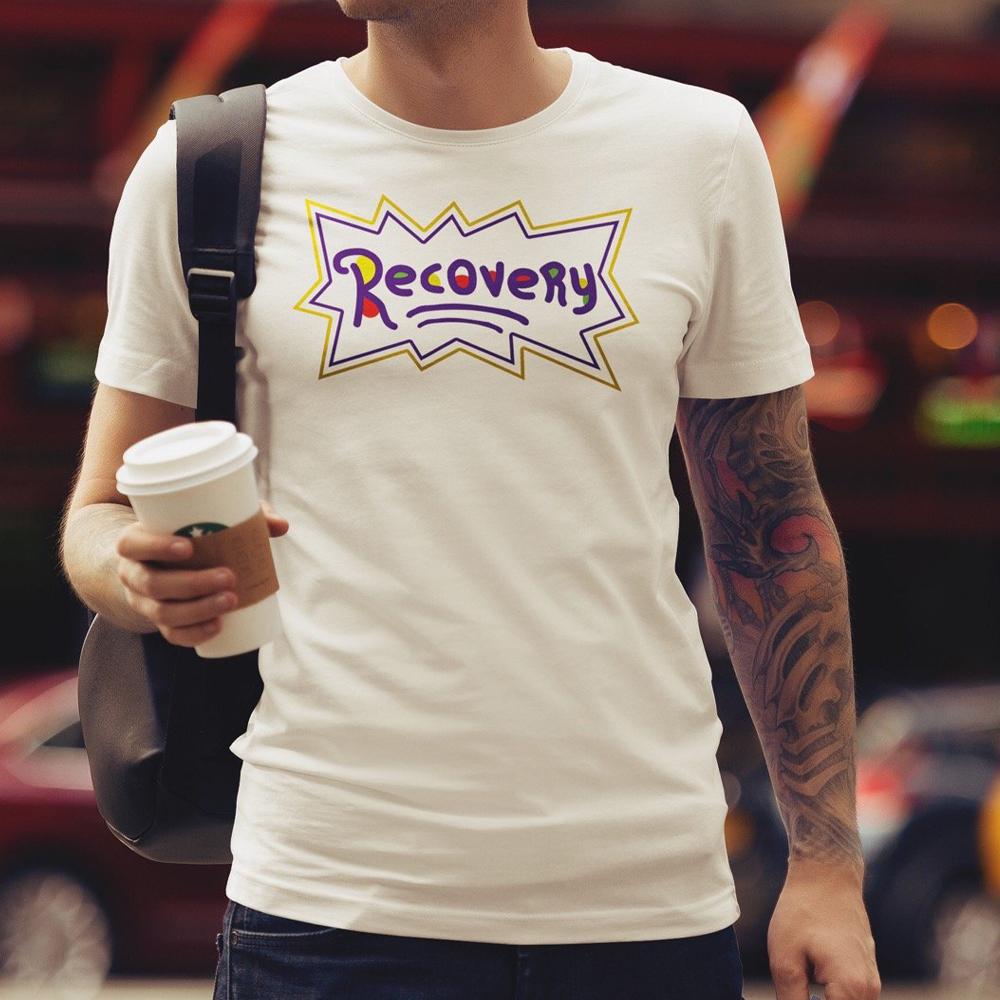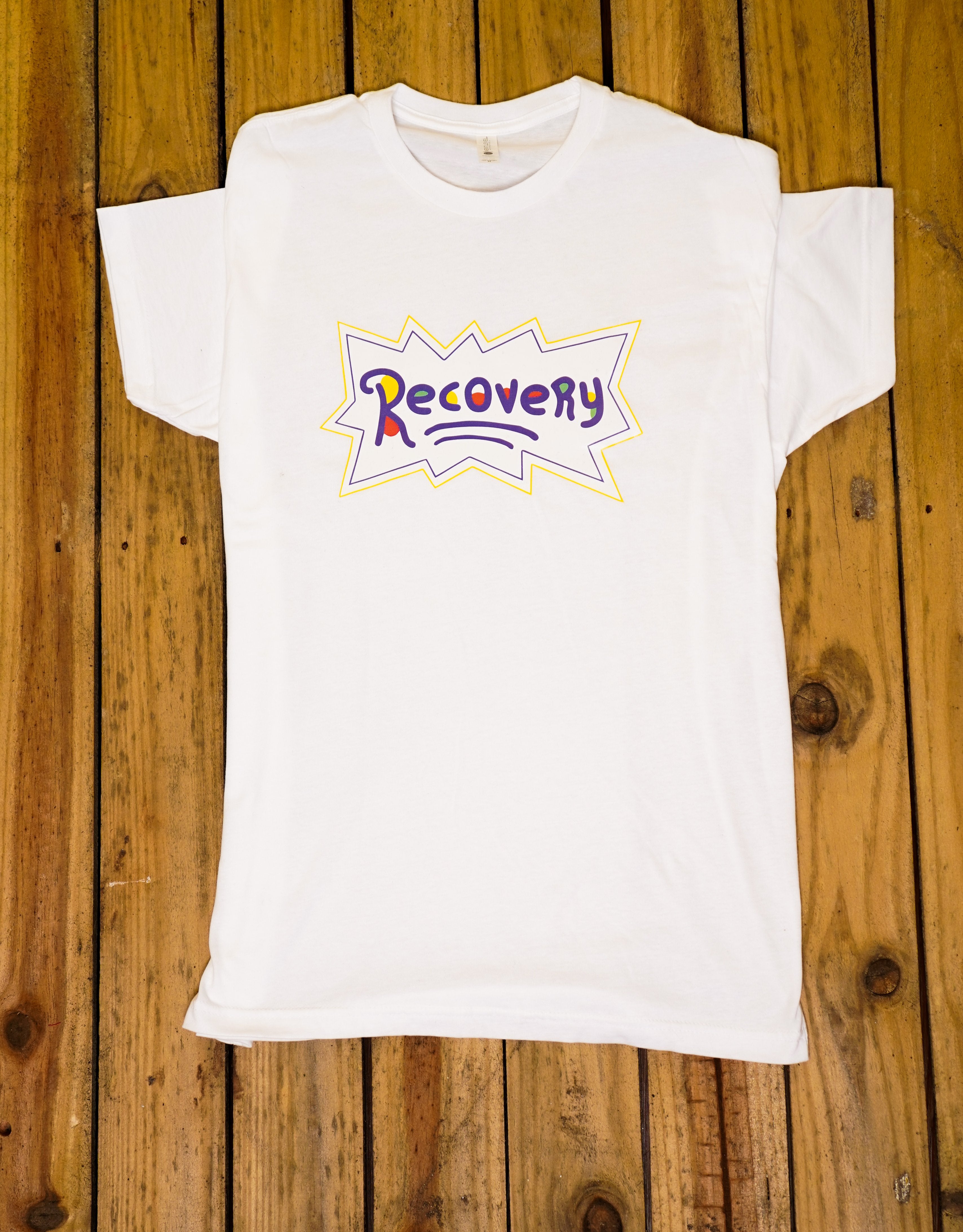 Recovery Is Cool (Rugrats) T-Shirt
The Recovery is Cool shirt is a remix of the popular 90's cartoon RUGRATS logo. It doesn't matter what type of addiction, injury, mental health issue, or physical condition a person is overcoming, the recovery process can be viewed as valuable and adventurous. The show focuses on a group of toddlers, most prominently, Tommie, Chuckie twins Phil and Lil, and Angelica, and their day-to-day lives, usually involving common life experiences that become adventures in the babies' imaginations. Recovery isn't easy, but it's worth it. As we become more comfortable in our change process, we develop a capacity to enjoy life again. This is the moment where we begin to understand that recovery is fun and we experience a change in perspective that offers the opportunity to view every day obstacles as challenges and opportunities to grow and learn. Besides, we're not making all of these changes to be miserable, right?
Great shirt to wear during workouts and out on the town . Stay motivated!
Perfect for the gym or everyday wear. The shirt is extremely soft and comfortable. Very light weight. The sizes are true and do not run big or small. You will love the way this shirt looks and feels.
 Here are some technical specs for those information gatherers out there ;-)
 Men's Poly/Cotton Crew
 Self Fabric & Neck: Combed Poly/Cotton Jersey
 40 Singles 120 grams 4.3 ounces 65% Poly 35% Cotton Quality
 Label: Satin
 Shirt Brand: Next Level Apparel
 We ship out items within 3 business days of ordering. Usually, sooner than that. If you need an item quick please let us know so we can get it in the mail asap. We want to ensure items are delivered as fast as possible and arrive by or before the time you need them.
Refunds will be granted for returns within 30 business days of the item's delivery.
We believe in living life to the fullest, staying fit, laughing every chance we get and wearing comfortable apparel. We instill these beliefs with every design we create and piece of apparel we print. We are a lifestyle brand that brings people together and allows people to express themselves in the best way possible. We only use the highest quality materials to provide our customers with a superior print and the softest clothing on the market. We use a poly/cotton lightweight clothing blend.
We look forward to serving you and exceeding your expectations.
 ***All shirts printed in the USA***
 men's motivational shirt, fitness motivation, workout clothes, best workout shirts, gym shirt men's, men's workout t shirt on sale